Online education offers comprehensive benefits to students by giving a manageable schedule, student enhancement, and boosting education access and choices. Online education enables learning from numerous mentors and teachers in different areas, expanding knowledge and students' perspective. Moreover, an online learning environment can offer you the education you are looking for.
There are several other factors mentioned below:
1. Greater Flexibility in Scheduling Your Work
When you choose to continue your online learning, you will have greater flexibility to juggle your career, education, and home life without the confines of a rigid schedule. You can log in and complete your coursework, study, and do homework, all at times that can fit in with your schedule, instead of rearranging your schedule to work around traditional class times.
2. Ability to Learn at Your Own Pace
With online learning, you can set your own pace, which provides a better chance of adequately absorbing and retaining the information in your coursework. Unlike traditional classes where you are forced to take notes feverishly during lectures which can be reviewed later.
Online learning allows you to review the course materials multiple times and at a suitable time when you are most focused. Discussions and lectures are available in videos and podcasts format, which can be watched, paused, and reviewed to ensure concept clarity. Moreover, access to each chapter from the first day allows you the liberty to choose whichever chapter you want. Free online courses are also available which students can take advantage to upskill themselves.
3. Affordable than a Traditional Classroom
When learning from home, instead of a traditional classroom, you can save money in numerous ways. Whether you are traveling by car, bike, or using public transportation. It aids in saving commuting expenses and not to mention the lack of focus due to traveling fatigue.
Moreover, online learning results in reduced infrastructure maintenance and overhead cost whose benefits can be reaped by students. Platforms like JJ EDU are on a mission to revolutionize education by providing affordable education to all.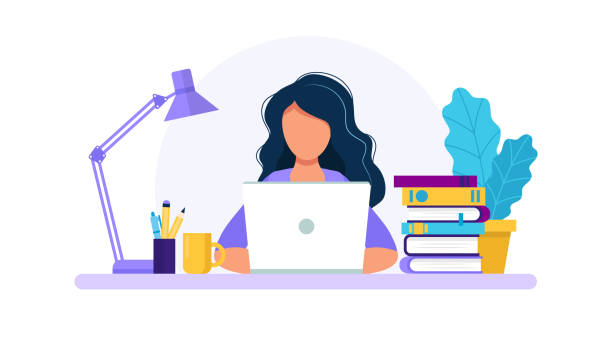 4. Create Your Own Customized Learning Environment
One way to facilitate better learning outcomes is to study in a comfortable environment. Studying at home provides a distinct advantage of creating a unique learning environment that is conducive to learning. This eliminates distractions, having a comfortable workspace, and various tools at your disposal without carrying a ton of things to a classroom. Additionally, taking free online courses provides a great way to get accustomed to online learning before taking the plunge.
5. Better Communication with Teachers
In a traditional classroom setting, you can communicate one-on-one with your professor during their designated office hours, or maybe for a few minutes after class. In such a scenario, doubt clearing remains an issue, and if further aggravated can create hurdles in concept clarity.
Whereas with E-learning, you can communicate with your professor via email, live chat, or phone to get the feedback you need or assistance to help improve your online learning experience.
Furthermore, JJ EDU with a team of highly experienced teachers from across the country provides quality teaching to students to ensure they expand their knowledge and learn something new.
6. Gain New Age Technical Skills
Online learning can aid you to achieve your educational goals and also acquire new skills that are beneficial when embarking on a new career. To complete your online studies, you will need to become acquainted with a host of digital learning tools, content management systems, collaboration tools, and basic technical troubleshooting. You will gain experience communicating remotely, which has become a common practice throughout the world.
7. Easy Access to Any Documentation
Another importance of online learning is online storing and easy accessibility of required documents. All communication, discussions, and training materials can be stored in a database and emails allowing you easier access. In a traditional setting, it can be cumbersome to acquire this information. You need to attend classes for notetaking or meetings with the professor to try and obtain the information you may be missing.
8. Gain Better Self-Motivation
Another skill that you can develop during the online learning process is self-motivation. In an online environment, you will develop proper time management skills and keep yourself motivated to complete tasks and stay on track to complete the assignments on time. In addition, it helps you to beat procrastination and involves setting a schedule in order to meet deadlines. Such skills can aid you in the future as a self-starter able to meet deadlines and deliver under pressure.
Ultimately, such important factors can help to transform you into a better individual and aid in your holistic development. In addition, JJ EDU is one such platform that is transforming the lives of millions of students through new-age digital learning. It has been designed to deliver comprehensive Commerce courses for students of Class 11th & 12th, B.com, and Professional Courses like CA, CS, CMA, CFA, CPA, and ACCA.