Udaipur is known as the City of Lakes because it is located around a fantastic water lake and surrounded by the Aravali Hills in all Directions. In the last decade, the Growth rate of Udaipur Tourism has increased marvelous more than 80,000 Tourists are visiting every month to explore Udaipur.
The Places like City Place and Sajjangarh Fort have boosted the Tourism of Udaipur. It is famous for its Architectural Body and the city's greatness. There are various Places to visit in Udaipur that you must see During your Udaipur Sightseeing Tour.
Top 3 Udaipur Tourist Places
Fateh Sagar Lake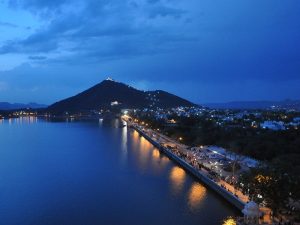 It is one of the prettiest lakes in Rajasthan and It is the Largest Lake in Udaipur. This Place is also famous for stunning views of the Sunrise and the Sunset of the lakes that no one should miss to visit the lake. And this place attracts a lot of Tourists from all over the World.
However, there are various activities to do in Fateh Sagar Lake, like Boat Riding and eating some delicious food in Restaurants near Fateh Sagar Lake. It is one of the best tourist places in Udaipur.
Timing: 8 AM to 6 PM
Entry Fees: No Entry Fees
Duration: 2.30 Hrs
City Palace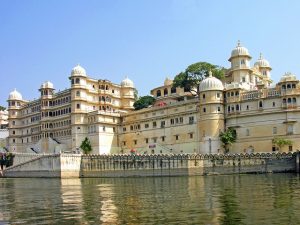 City Palace is famous for its Historical architecture, built by Maharaja Udai Singh in 1559. It is the perfect blend of Indian, European, Chinese, and Mughal Architecture It's made entirely of marble and granite and has the beautiful attraction of marbles, mirrors, silverware, inlays, and wall paintings. It has contributed a lot to increasing Udaipur Tourism.
Timing: 9.30 AM to 5.30 PM
Entry Fees: ₹30 per person for Adult
₹15 per person for Children
₹200 for Camera Fees.
Saheliyon Ki Bari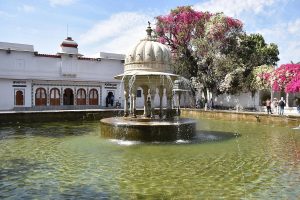 It is one of the most Beautiful gardens in Udaipur. It's also known as the Courtyard of Maidans. This place is situated on the river bank of Fateh Sagar Lake. The garden's beauty grows in two folds by the majestic fountains and superb lotus pool with marble pavilions and statues. It is the best tourist attraction spot in Udaipur.
Timing: 9 AM to 7 PM
Entry Fees: ₹10 per person for Indians
₹50 per person for Foreigners
Udaipur Food Tour
Rajasthani Thali at Krishna Restro
Try Rajasthani Thali is the Traditional food of Rajasthan. You will Find Dal, Baati, and Churma, a typical Rajasthani food made from wheat, ghee, besan, and flour. The Battis can be fried or baked and served with green chilies. The Rajasthani Specialised in serving sweet and spicy dishes that delight the taste buds. It is the delicious food in Udaipur you must try.
Address: 1st Floor, Jal Darshan Market, Hotel Green View Street, Gulab Bagh Road, Brahmpuri, Udaipur, Rajasthan.
Papad Mangodi ki Sabji at Tribute Restaurant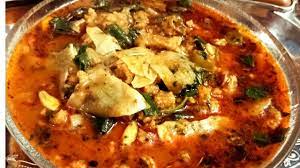 Another famous food in Rajasthan is Papad Mangodi ki Sabji made with moong dal, urad dal, mangodi, and papad and served with tangy curd and roti. It's one of the best foods in Udaipur you should try during your Udaipur Tour.
Address: 89/B, Behind Monika Complex, Near Amba Mata Temple, Rang Sagar, Udaipur, Rajasthan.
Gatte ki Sabji at Traditional Khana Restaurant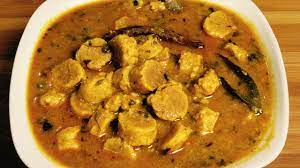 It is one of the tastiest food in Rajasthan you should definitely try it. It is made with gram flours, chili powder, fennel seed, curds, and oil. And served with Rice and Wheat Roti, which gives you a taste of Typically Spicy Rajasthani Food. It's the best food you must dry during your Udaipur Trip.
Address: 48-D, Panchwati, Adjoining R Kay Mall, Panchwati Circle, Udaipur, Rajasthan.
Udaipur Visit Best Time
The best time to visit Udaipur is between September to March as the winter season begins. It is ideal for exploring the city. The temperature is between 15°C to 28°C, making your trip more comfortable.
Things to Do in Udaipur
Jungle safari at Sajjangarh Wildlife Sanctuary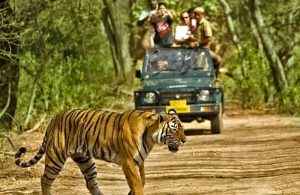 Sajjangarh Wildlife Sanctuary is the most attractive tourist spot in Udaipur. The sanctuary is home to many animals like panthers, cheetahs, and white boars.
Timing: 10 AM to 6 PM (Tuesday Closed)
Entry Fees: ₹30 for Indians
₹300 for Foreigners
Sunset Over Monsoon Palace/ Sajjangarh Fort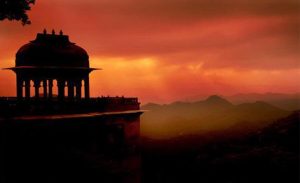 Monsoon Palace is famous for its architectural structure built with White Marble. Maharana Sajjan Singh laid it in 1884. It is one of the most attractive sunset points. At sunset, the Palace lights up the glow of golden orange, and the Palace looks more gorgeous. The tourist can't afford to miss out on the marvels view. It's one of the best things to do in Udaipur.
Timing: 8 AM to 6 PM
Ticket Price: ₹10 Per Person for Indian
₹80 Per Person for Foreigner
₹20 For Camera fees