If you plan a reunion or vacation with your friends but don't want to bear the hassle of driving, renting a bus is an excellent option. But a common issue with most bus rentals is the lack of comfort. This is why you need a much better solution that ensures your group will have a pleasant riding experience without a problem.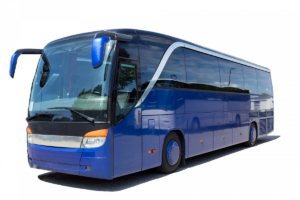 Luxury charter and coach bus rentals can be more reliable than other transit mediums, as their business model and operations are solely focused on providing customers with a safe, affordable, and comfortable riding experience.
But there are a few essential things you must keep in mind when booking a luxury bus service. Let's throw some light on them.
Drivers Must Be Experienced
The first thing to determine is how experienced their drivers are. Driving is not a child's play, and when it comes to operating a big bus, things must be taken seriously. A highly experienced driver must do it. Many coaches and charter bus rentals offer chauffeur services, which are more reliable and professional than ordinary bus drivers.
Luxury is the Primary Element
The whole point of luxury transport services is to provide luxury and comfort to customers. So, determine what facilities and amenities are available on the service provider's list. Usually, they include leather reclining seats, TVs, DVD players, WiFi, USB charging ports, lavatories, air conditioning, cup holders, etc.
Spacious with Fantastic Seating Capacity
The third thing to consider before booking your luxury ride is to determine how spacious the coaches are and what is the seating capacity. Remember, you are not alone but with a group, so ensure that everyone will get a seat in comfort. Usually, luxury charter and coach bus rental services offer well-optimized vehicles, with a seating capacity, of nearly 37 to 60. You can also opt for smaller vans if your group is small, but ensure enough space to stretch your legs and lay back.
Vehicles in Fleet
Many people often don't dig into this point, but it's crucial to check all available options carefully. Luxury transport services usually maintain a rich fleet of quality vehicles, including SUVs, limousines, buses, and vans; renting every vehicle falls differently on the price chart. So, think carefully about your requirements before opting for one.
Usually, you can expect Volvo 9700 buses, Ford F-750 White Beast party buses, 50 Passenger Grech Freightliners, F-550 Luxury Mini Coaches, etc.
Availability of Services
Another thing you must not forget to determine is the availability of services. Unlike conventional transportation, luxury transit services are functional 24/7. So, if you are looking for a reliable coach and charter bus rental, ensure the service provider is always active. You might need to book your ride at night or early morning; in this case, luxury transit options always come in handy. Furthermore, it gives you access to their customer services whenever you need them.
The End Note
Whatever your reason for booking a luxury bus ride, you must consider all the above measures. It ensures you are safe, satisfied, and comfortable and have an absolute blast with your group without being concerned about anything other than your reason to be there. We have thoughtfully discussed all the possible points to make your experience memorable and pleasant. Happy riding.