Are you planning to add fences to your residential property? If yes, you will be glad to know that there are numerous options available for fences. When it comes to fences, the popular choices are metal or wooden fences. But one of the options that have been used since years and offer lots of benefits is brick fencing. There are lots of benefits to installing these kinds of fences. Even though the brick fence is expensive as compared to wooden or metal fencing, it has numerous benefits.
Advantages of installing a brick fence for your residential property
Restricts outside noise coming inside your home
Is your house located near the main road? Is the outside traffic noise disturbing you all the time? Well, in that case, you might certainly want a kind of fence that restricts noise pollution. In this case, you can go for brick fencing. Such kind of fencing reflects and absorbs noise pollution. It means whenever you are at home, you can enjoy peace and calmness.
Offers great security and privacy
As far as safety and privacy are concerned, brick fencing can be the best choice. By installing these kinds of fences, trespassers and intruders can be prevented. Also, if you have kids and pets at home, you will be worried about their security while they are playing on your lawn. However, when you have installed brick fencing, you do not have to worry about their security.
Easy to maintain
A brick fence can be a great choice to enclose your residential property. Once you get it installed, you do not have to worry much about its maintenance. You just need to get it cleaned at regular intervals. Brick is a natural material, which is extremely easy to clean and maintain. Hence, to enjoy the rustic and natural look of this kind of fences you can just clean them every month and you can use your fences for years.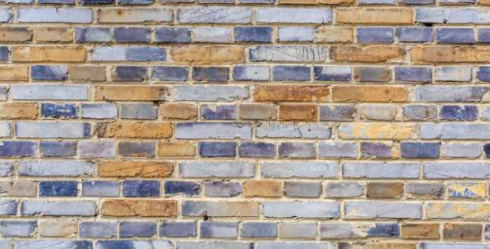 Strong and durable
Brick has been used for thousands of years for developing boundaries. With the advancement, there have been various materials like wood and metal used for creating boundaries, but none of this can be as strong as a brick. Once the brick fence is installed, you do not have to worry about replacement as it can last for long years to come. Brick fences can keep your property secured and protected.
Fire resistant
Brick is a fire-resistant material. Due to the brick being a natural source and the thickness it possesses; it can sustain high temperatures. On top of that, brick does not comprise flammable components. If you live in a bushfire prone area, then you must use such fences. Hence, fencing made of bricks can avoid the spreading of fire.
Greener option
Brick being a natural material is considered to be a greener option when compared to all other fencing materials. There are no synthetic and toxic additives used for making this material. Hence, the workers that are into making fencing are prevented from intoxications and allergies.
Various options available
If you plan to install a brick fence for your residential property, you will be glad to know the various designs available for this kind of fencing. For having a clean and contemporary look, you can consider coating this fencing with cement. To get a natural and rustic look, you can keep the fences untreated.
By knowing the advantages of a brick fence, you might have surely made up your mind to install such fencing for your home. Make sure that you hire the best professional to install brick fencing.