Watch Three German Women Transform a GB Road Dumpster with Their Stunning Artwork
In January 2015, three German street artists, accompanied by their Indian hosts, spent a day painting the walls in Delhi's famous GB Road area. Before this, the wall covered a dirty, overflowing dumpster, which people avoided at all costs. But, thanks to their efforts, the wall has since turned into a landmark in the area, attracting art and photography enthusiasts from across the city.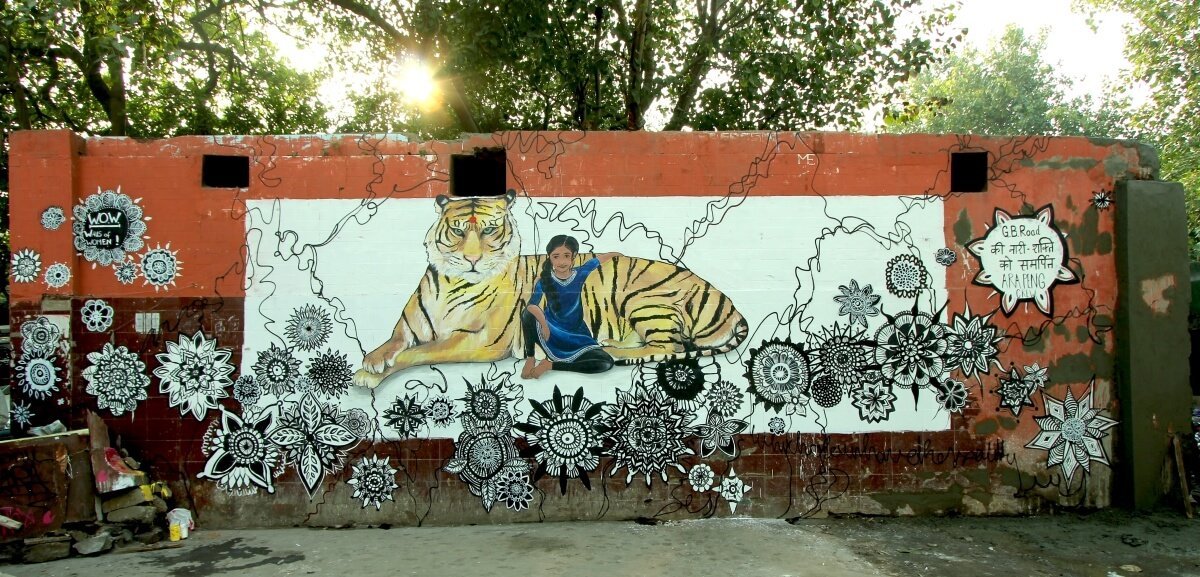 This wall is part of the Walls of Women (WOW) project, which is the brainchild of Delhi-based street artist Harsh Raman Singh Paul. In January 2015, Harsh collaborated with the all-female German crew Ara Peng, and created this piece of art, which is dedicated to the women of GB Road.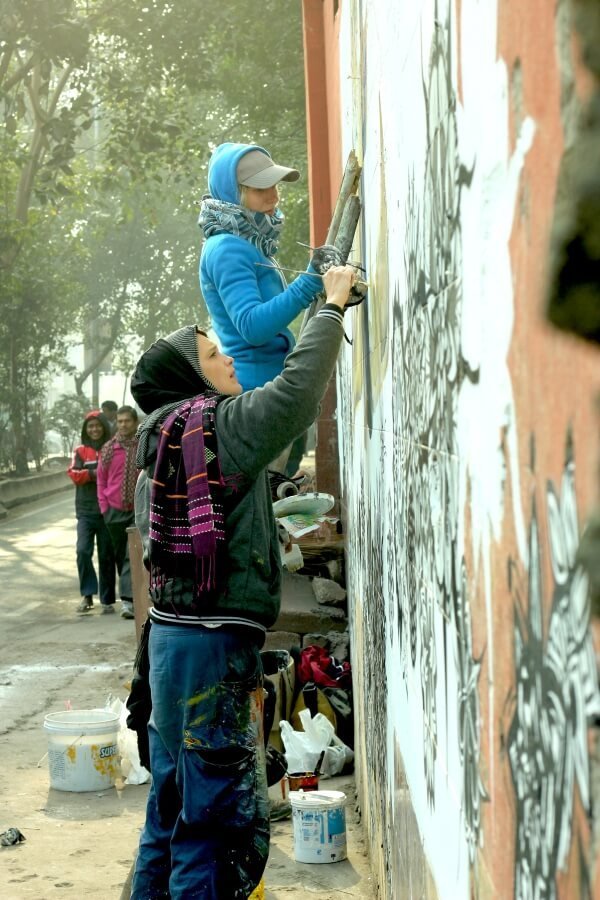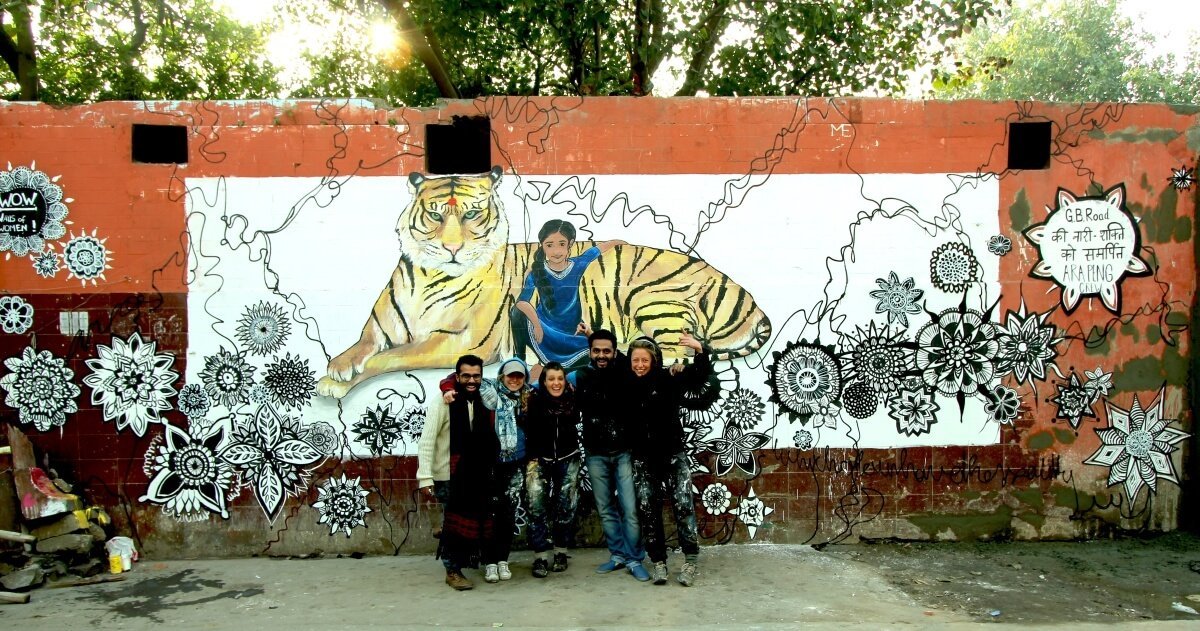 Harsh told Vagabomb, "The project is our way of encouraging more women to reclaim the streets. We're using paint to do that, and in the process, drawing attention to the issues concerning women in India. We've painted more walls in Delhi, Leh, and Mumbai. We're in talks for more collaboration projects, and will be sharing their results soon."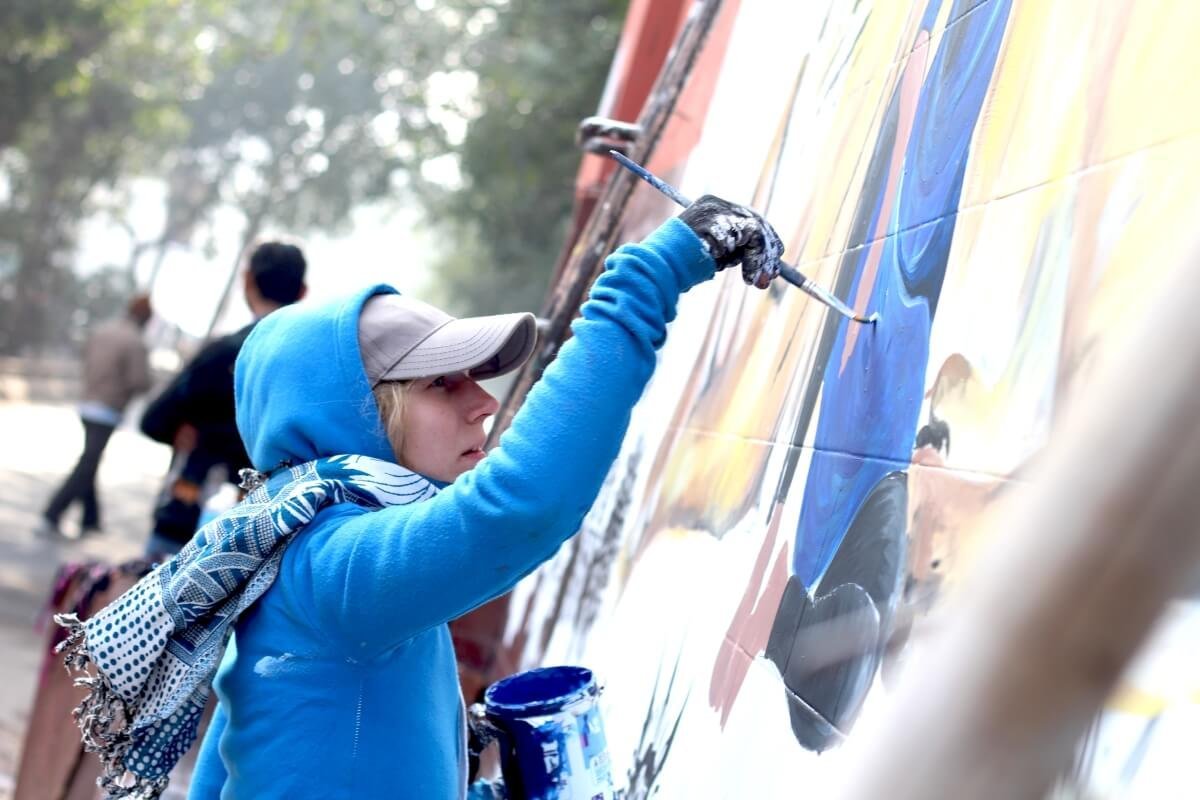 Head to GB Road this weekend with your camera, and watch this space for more information on the WOW project.
Source: Vagabomb