This Mans Beautiful Story About Marrying His School Crush Proves That Love Beats All Odds
Very few people are lucky enough to marry their school sweethearts. Jayaprakash, a Bengaluru resident, married his school love despite odds that threatened to ruin their friendship. He fell for Sunitha at the age of 17 and went on to marry her 10 years later. But what happened in between is what tested their love to full extent.
Also read: Husband's Heartwarming Note To His 'Curvy' Wife Is A Testament To True Love & Body Positivity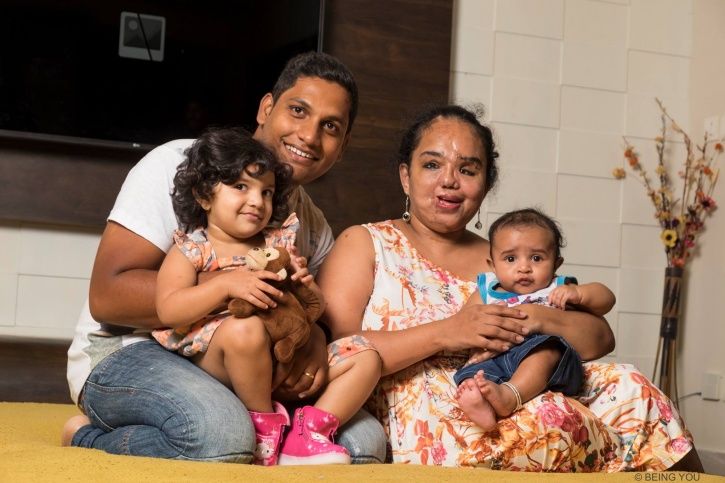 BEING YOU/FACEBOOK
Shared by Being You, Jayaprakash's story has struck a chord with thousands of people. The post has received over 1.5 lakh likes and shared nearly 36,000 times.
In 2011, an accident left Sunitha's face disfigured, but Jayaprakash's love for her became stronger,
"When I went to visit, I saw a person with no hair, a disfigured face, no nose, no mouth and no teeth, walking like a 90-year-old. I was stunned. I broke down. That moment, I realised that I love her. Later that night, I sent her a text. I am the only person who can take care of you. I love you. Let's get married."