Man In Australia Camps Outside Apple Store Wants To Be The First To Buy New iPhone
Mazen Kourouche has been perched outside Sydney's flagship Apple store for 10 days to lay his hands on the new iPhone when it goes on sale on September 22 in Australia.
he crazy fan is not willing to give up his camping spot even if he were offered $50,000! He wants to ensure that he is the first customer - not only in Sydney but in the world - to buy the newly launched iPhone, reports Daily Mail Australia.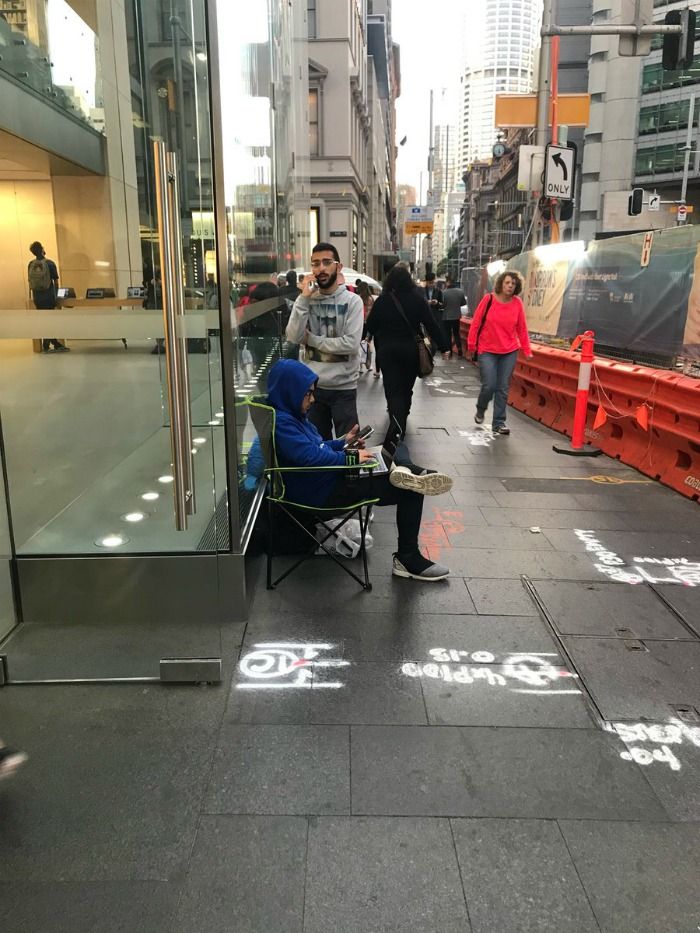 TWITTER/LUKE HOPEWELL
Kourouche, who is a YouTuber, is covering his wait live on the channel and has promised to record the unboxing of his new smartphone inside the store.
more articles you may like
SUBSCRIBE TO SEVENARTILCE
Get all latest news to your email a few times a month.