10 Amazing and Yummy Dishes You Can Make with ROTIS
Most Indians grow up eating rotis, and don't think twice about them. We don't give it too much importance, but we should stop underestimating the humble roti. Not only can it be eaten for every meal, it can also be eaten in more ways than the traditional roti-sabzi combination. So the next time you have some leftover, don't throw it away. Stir up some of these amazing dishes and transform the roti into more than just the humble bread you thought it to be.
Bonus: None of these recipes need your roti to be round.
Roti-Vegetable Stir Fry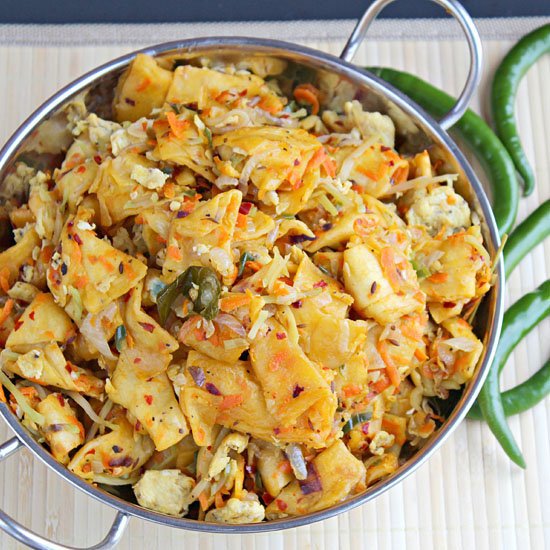 Cut around 6 rotis into small squares. Add some butter into a skillet, and fry till crispy. Set aside.
In a saucepan, add some oil. Once hot, add 2 chopped onions, saute till lightly browned. Add some ginger-garlic paste, 4 chopped tomatoes, 2 tablespoons pav bhaji masala, and chopped vegetables of your choice, like beans, cauliflower, potatoes, peas etc. You may add soya granules as well, if you'd like.
Cook, stirring lightly at intervals, till all the vegetables are cooked. Add the fried roti pieces, 100gms of crushed paneer, and garam masala. Mix well, and let it simmer for a few minutes.
Remove from the fire, and top with shredded cheese if you want. Serve hot.
Rotis Cooked in a Garlic-Tomato Gravy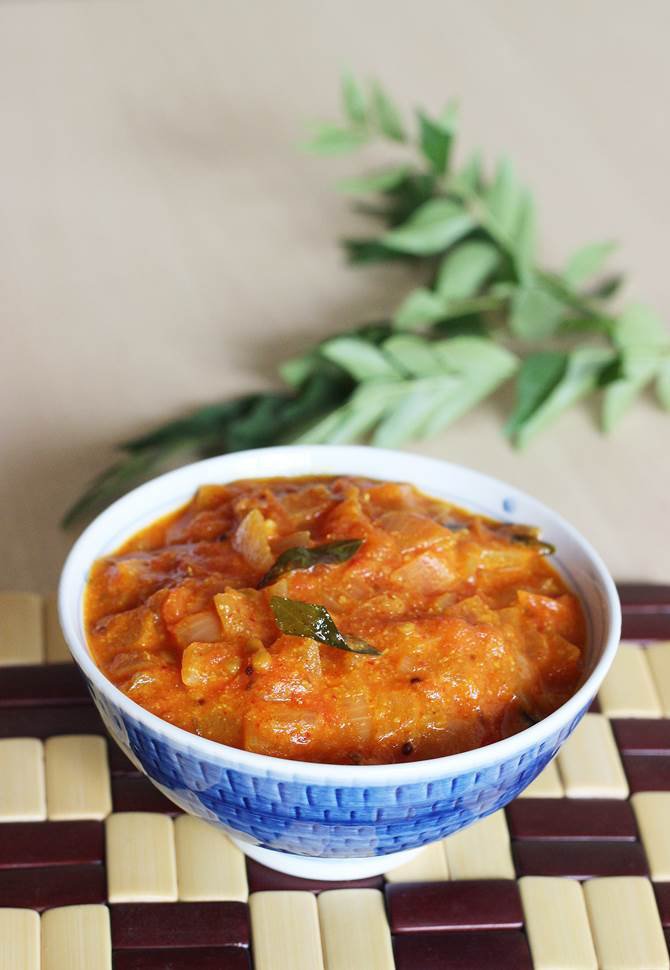 In a saucepan, add 1 teaspoon vegetable oil and 4 cloves of chopped garlic. Lightly saute it till it changes colour, add curry leaves and 1/2 teaspoon mustard seeds, and let the seeds splutter.
To the saucepan, add 2 grated tomatoes, 2 chopped green chillies, salt, 1/4 teaspoon turmeric, 1 teaspoon coriander powder, and cook till the tomatoes are cooked thoroughly.
Add 1 cup water to the saucepan. Tear about 4 rotis into bite size pieces, and add it to the saucepan. If you feel like there isn't enough water for the rotis to soak up, add more.
Cook till the water is dried up, and serve garnished with some lemon juice and coriander.
Masala Roti in Yoghurt Gravy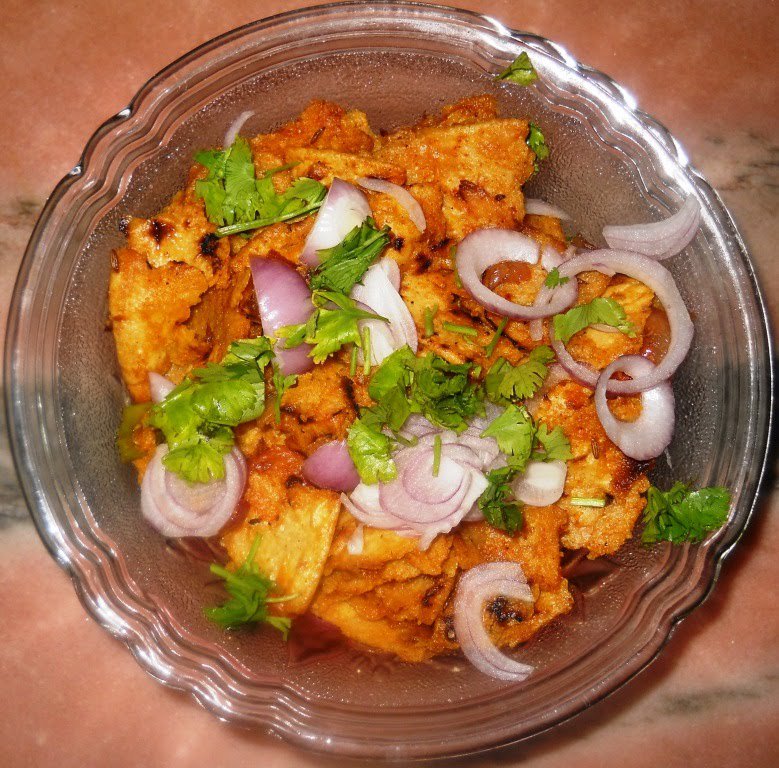 Heat 2 tablespoon vegetable oil in a deep saucepan. Once hot, add 1/4 teaspoon mustard seeds, and 1/2 teaspoon cumin seeds. Let them splutter.
Add a pinch of asafoetida, a pinch of turmeric, 1 tablespoon ginger-green chilli paste, and 4-5 curry leaves. Saute for about a minute.
Add 1 cup water and salt. Let it come to boil, then add 5-6 torn rotis into the saucepan. Put the heat on low, and cook covered, stirring at intervals, till the water evaporates.
Add 1/2 cup yoghurt, and stir to combine. Cook for 2-3 minutes, stirring all the while.
Top with coriander, and serve.
Roti Cutlets with Yoghurt Dip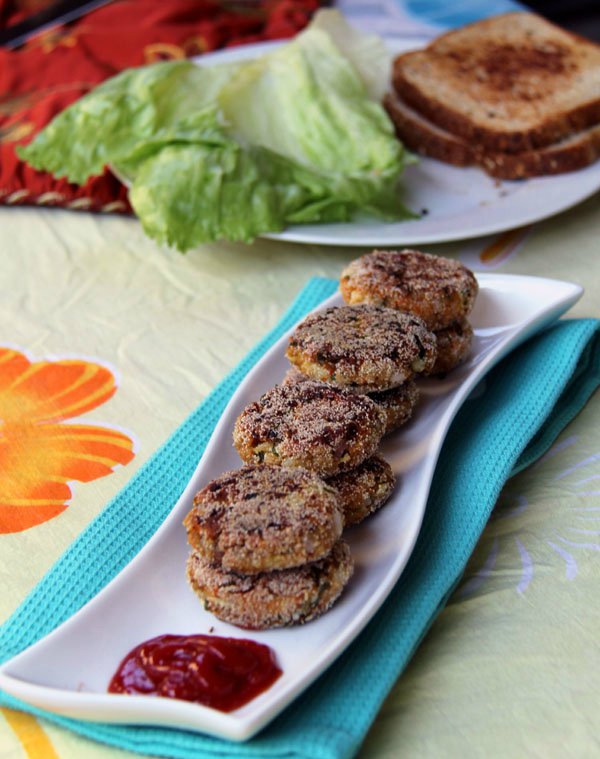 Break 3-4 rotis into small pieces. Grind them to a rough mixture, and place in a big bowl. Add 1 cup boiled and mashed potatoes, 1/4 cup finely chopped onions, 1/4 cup grated carrots, 1-2 teaspoons lemon juice, 2 tablespoons sooji, a few coriander leaves, salt, and 2 finely chopped green chillies.
Mix everything well, and knead like a dough. Let it rest for about 10 minutes.
Rub a little oil on your palm, and make patties with the mixture.
Roll the patties in sooji, and place on a plate.
Add oil to a skillet, and turn the heat to medium. Start adding the cutlets to the skillet, and cook. Flip over to ensure it gets cooked on both sides. Cook till they become crispy.
Make a dip with yoghurt, ginger and garlic paste, and salt. Serve hot cutlets with dip.
Roti Chivda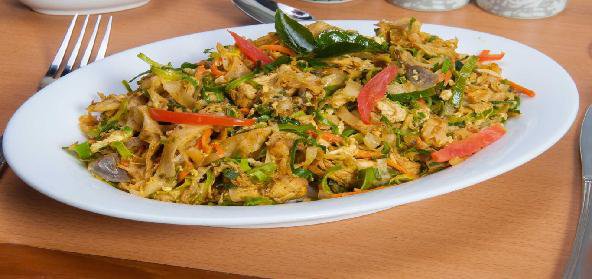 Tear 5 rotis into bite-size pieces. In a bowl combine some water, salt, sugar, and 1 teaspoon lemon juice, and drizzle this over the rotis. Make sure the rotis and this mixture is combined well.
Heat 2 tablespoons vegetable oil in a saucepan, add 1/2 teaspoon mustard seeds, 1/2 teaspoon cumin seeds, a pinch of asafoetida, some curry leaves, and 1/4 teaspoon turmeric. Let the seeds splutter.
Add 2 teaspoons of peanuts, and saute till lightly browned. Add 1 finely chopped onion, saute till onions turn golden-brown.
Add the roti mixture, and mix well. If you need to, add some water. Add 1 teaspoon ghee to the saucepan. Cook covered for 2 minutes.
Serve hot, with lemon juice squeezed over it.
Roti Lasagna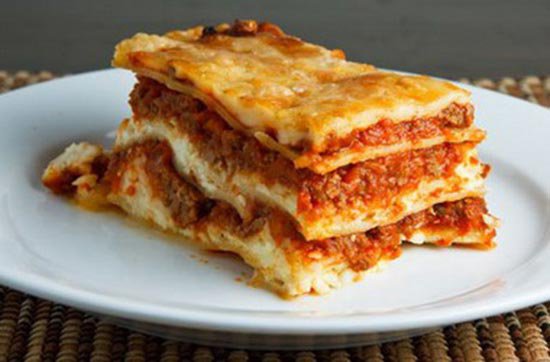 In a baking tin, place a roti. Spread an even layer of any leftover sabzi or shredded meat. Cover with another roti. Spread any kind of sauce you prefer—barbecue sauce, ketchup, mustard sauce—and another even layer of sabzi. Add another roti. Then, grate a thick layer of cheddar or mozzarella cheese over it.
Repeat these layers one more time.
Bake it in a preheated oven at 190 degrees Celsius. Serve warm.
Roti Payasam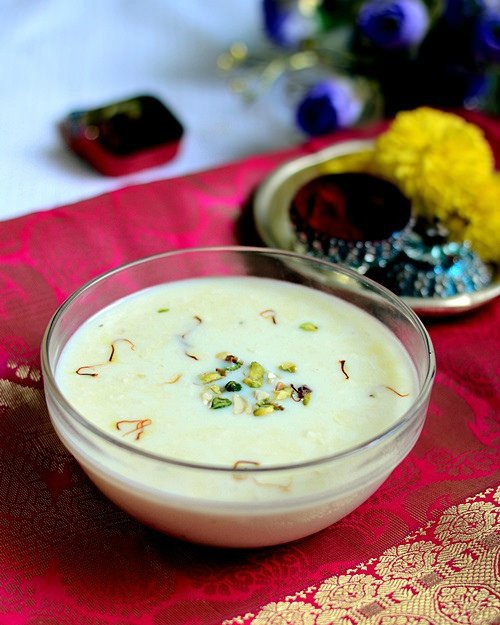 In a skillet, reheat 3 rotis till they become crisp. Once crisp, cut them into small squares and set aside.
Take about a cup of chickpeas, and cook in a pressure cooker, for about 3 whistles. Set aside.
In a skillet, add 1 teaspoon ghee, and fry a handful of cashews and raisins. Set aside.
In a saucepan, add 2 cups of thick coconut milk and 1/2 cup jaggery. Cook over a medium flame, till the jaggery has dissolved and you get a thick syrup. Add the cooked chickpeas and the roti squares, and cook for 3 minutes till the roti has absorbed the jaggery well.
Add another cup of coconut milk to this mixture, 1/2 teaspoon cardamom powder, and cook for another minute, add the cashews and raisins, and stir. Take off the heat, and serve warm.
Rotis with Scrambled Egg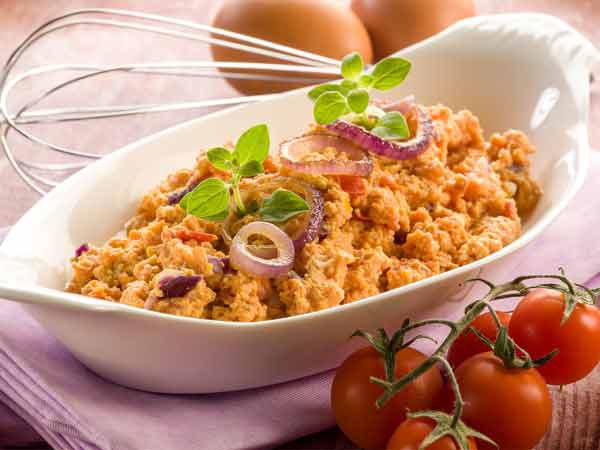 Chop 1 roti into small pieces. Set aside.
Beat 1 egg well. Add salt. Scramble the egg, and set aside.
Take a large kadhai, pour 2 tablespoons vegetable oil, and let it get hot. Add 1/4 teaspoon fennel seeds, 1 cinnamon stick, handful of curry leaves, 1-2 chopped green chillies, 2 chopped onions, and saute on a low flame till onions are lightly browned.
Add 1 chopped tomato to the kadhai, 2 teaspoons red chilli powder, salt, 3/4 teaspoon cumin powder, 1/4 teaspoon garam masala, and coriander. Saute till tomatoes are cooked. Add 1/4 cup coconut milk.
Add the chopped roti pieces, and stir till well incorporated. Cook till the rotiabsorbs the coconut milk, and the dish becomes dry. Add the scrambled eggs, and some more coriander, and saute on a low flame for 2 minutes.
Serve warm with raita.
Chapati Chips with Yoghurt Dip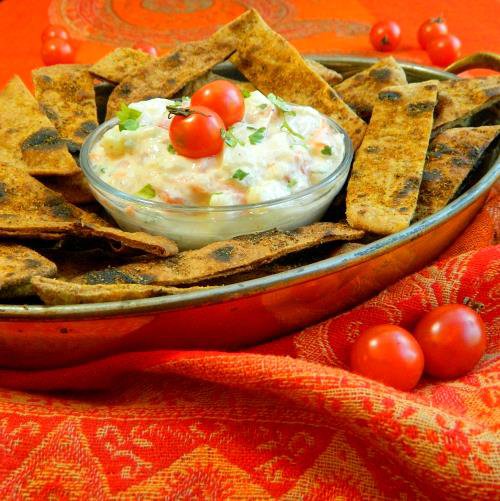 Preheat your oven to 190 degrees Celsius.
Cut each chapati into small chip-size pieces. Brush each piece of chapati with olive oil, and sprinkle with spices of your choice. Use a mixture of garam masala and red chilli powder, or any combination you like.
Bake for about 8 minutes, till they get brown and crispy.
To make the dip, take 2 cups plain yoghurt, add 1/2 cucumber (peeled and seeded), 1/2 grated onion, 3 tablespoons grated carrot, 2 chopped and seeded tomatoes, 1/2 teaspoon ground coriander and 1/2 teaspoon ground cumin. Mix together, and add salt to taste.
Serve the cooled chips with the dip.
Roti Porridge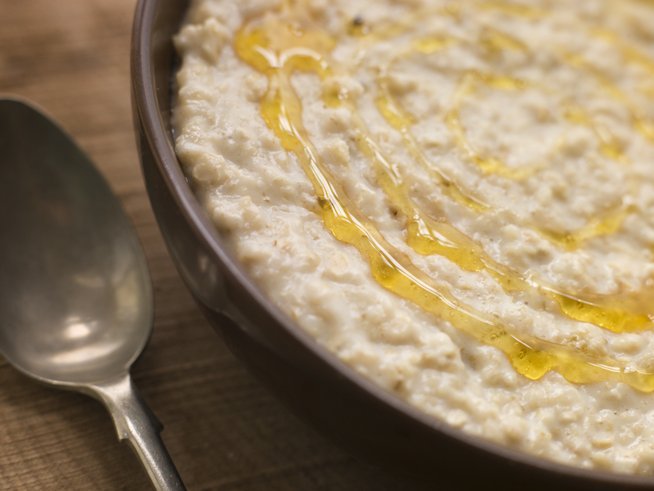 Bake 3-4 leftover rotis in the oven for a few minutes till it gets crispy. Break, put in a mixer, and grind to a fine powder.
In a bowl, add the ground roti, 2 cups milk, 2 tablespoons honey, 2 teaspoons sugar, 1/4 teaspoon cardamom powder, and stir well.
Cut 1 apple, 1 banana, and any other fruit of your choice, and add to the porridge. Chill till it's time to serve. Garnish with dry fruits and nuts of your choice.
WOW!!! Now we love our ROTIS... ;)